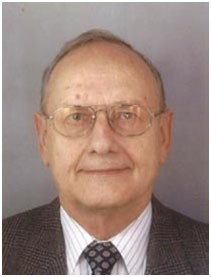 Dr. Lothar Reh is a professor of Swiss Federal Institute of Technology (ETH Zürich). He is a pioneer in the development of circulating fluidized bed (CFB) technology. His relationship with China can be traced back to the early 1970s, when he first visited China to foster a cooperative link between the Lurgi Group and China.
Prof. Reh has collaborated with the Institute of Process Engineering, CAS, for over twenty years. In the early days he helped to set up research facilities and later facilitated the signing of a strategic cooperative agreement between IPE (CAS) and ETH Zürich. ETH Zürich donated a set of industrial CFB experimental equipment to IPE in the name of the Swiss Government which was an important contribution to the establishment of research facilities that combine a theoretical and experimental approach.
Prof. Reh has had a significant influence in the international academic and industrial communities. He is one of the 2007 winners of the Award for International Scientific Cooperation of the Chinese Academy of Science, the 2008 winners of China International Science and Technology Cooperation Award and Chinese Government Friendship Award.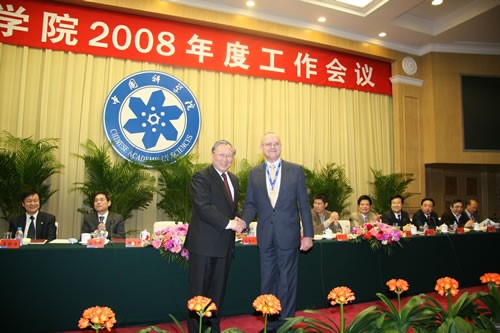 The presentation of the award by the CAS President Prof. Yongxiang LU