"Future challenges can only be solved with joint forces. This also holds true for the transformation the chemical industry is facing towards sustainable value chains. "
Dr. Detlef KRATZ, President of BASF
Group Research
(BASF), gave an invited lecture entitled "New Innovation Ecosystems for Sustainability" when visited the Institute of Process Engineering (IPE) of the Chinese Academy of Sciences on March 31st.
The complexity of new technologies and their interaction in a value chain increases significantly when introducing additional KPIs for Carbon minimization. In this presentation, Dr. KRATZ showed the importance of innovation ecosystems and how especially data can facilitate customers to reach their goals regarding carbon emission minimization.
"These innovation ecosystems comprise not only cross-industry networks, but also require bridging the gap between academia and industry in a new form of collaboration," said Dr. KRATZ.
"IPE and BASF have a long and intensive cooperation over the past decade, " said IPE Director ZHANG Suojiang in his welcoming speech. "IPE pays sustained attention to industrial carbon neutralization, and have achieved technological innovation in the fields of mesoscience, petrochemical, new energy, CCUS and so forth. "
BASF, as one of the world's largest chemical enterprises, is always at the forefront and leading position of creating chemistry for sustainable future.
IPE is willing to strengthen cooperation with BASF to make contributions to the process of industrial carbon neutrality, according to Prof. ZHANG.
The delegation met with scientists and administrators from IPE after the lecture, and communicated topics on low carbon technologies and green process value chain.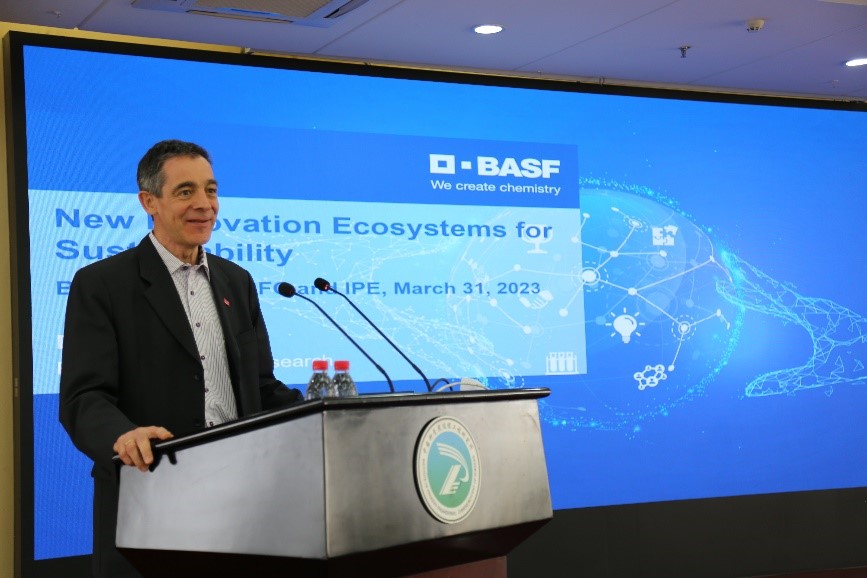 Dr. Detlef KRATZ delivered a lecture (Photo by LI Sheng)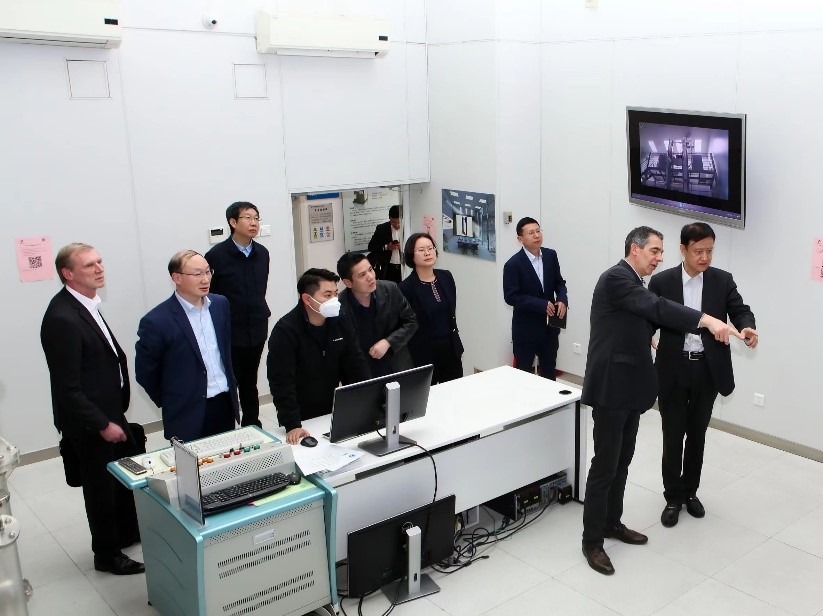 BASF delegation visited VPE Platform (Photo by HE Xianfeng)
Media Contact:
LI Xiangyu
Public Information Officer
Institute of Process Engineering, Chinese Academy of Sciences, Beijing 100190, P. R. China.
E-mail:xiangyuli@ipe.ac.cn
Tel: 86-10-82544826