From September 14th to 16th, Institute of Process Engineering (IPE), Chinese Academy of Sciences (CAS) and Chemical and Biochemical Engineering (CBE), Technical University of Denmark (DTU) Seminar in 2018 hosted by IPECAS, was held in Sino-Danish Center (SDC), University of Chinese Academy of Sciences (UCAS).
14 faculties from DTU, led by Kim Dam-Johansen, director of CBE, and 20 from IPECAS participated in the meeting and discussed on the scientific project cooperation and joint supervision of PhD students and master students.
WANG Yanfen, deputy director of UCAS and ZHAO Hong, director of SDC, attended the opening ceremony and delivered an opening speech. ZHANG Suojiang, director of IPECAS chaired the meeting.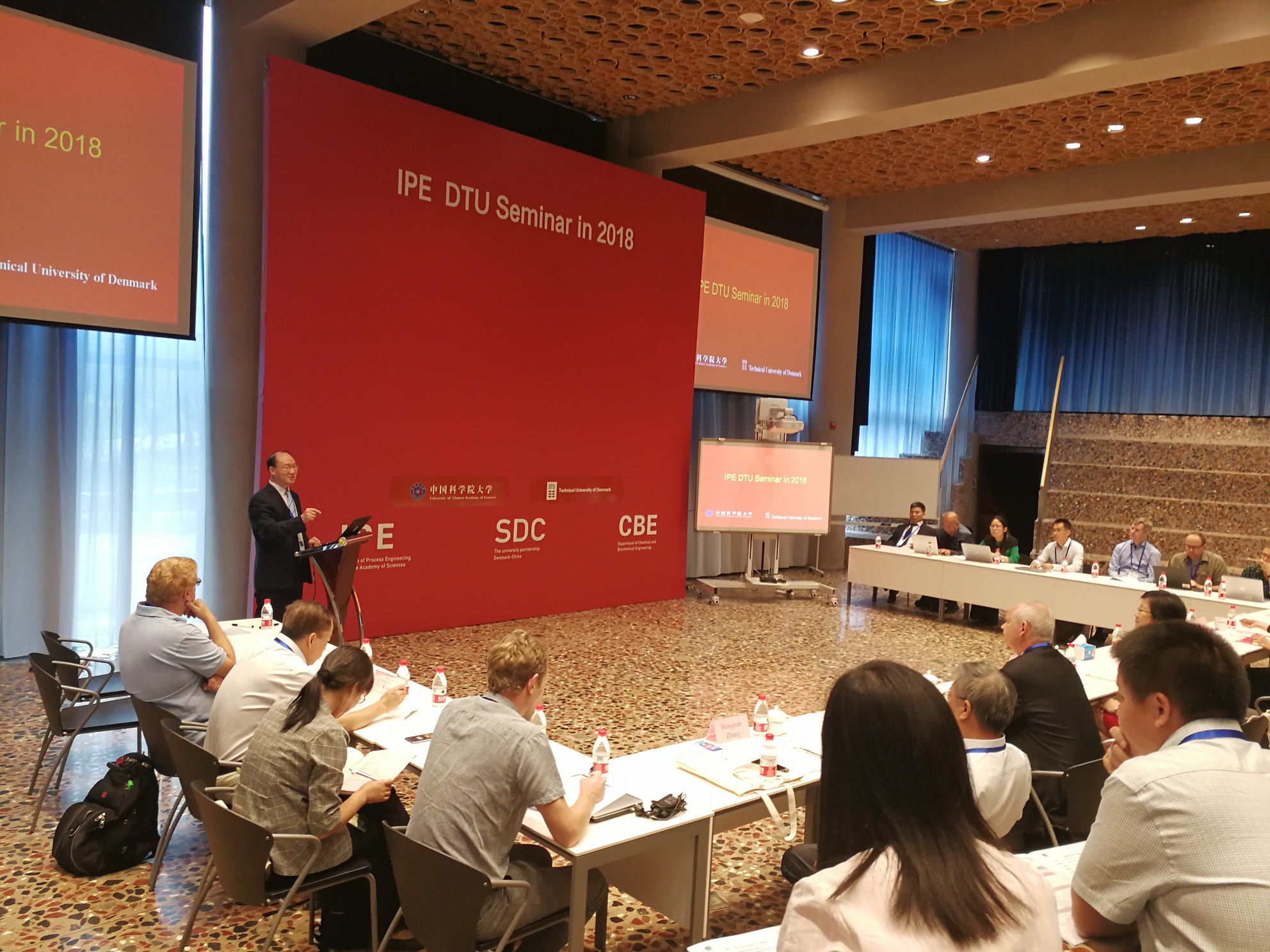 Discussion in progress (Photo by LI Xiangyu)
Media Contact:
LI Xiangyu
International Cooperation Office, Institute of Process Engineering, Chinese Academy of Sciences, Beijing 100190, P. R. China.
E-mail: xiangyuli@ipe.ac.cn
Tel: 86-10-62551358