Margarida Costa Gomes, CNRS Research Professor in France, was invited to visit Institute of Process Engineering (IPE), Chinese Academy of Sciences on May 20th.
During her visit, Professor Gomes made a speech entitled " Three Approaches to Choose an Ionic Solvent". The report attracted nearly 100 scientists and graduate students.
In her lecture, Professor Gomes introduced the work in her group, and demonstrated that several effects govern the dissolution or stabilization of the solutes in the ionic solvents-their molecular interactions, the transport properties of the liquid or the arrangement of the solvent around the solute, and the absorption of small solutes can be considerably improved by increasing the free volume of the solvent. The audience had a heated discussion with Prof. Gomes in the end of the speech.
Professor Gomes also visited the Laboratory of Separation Science and Engineering after the speech.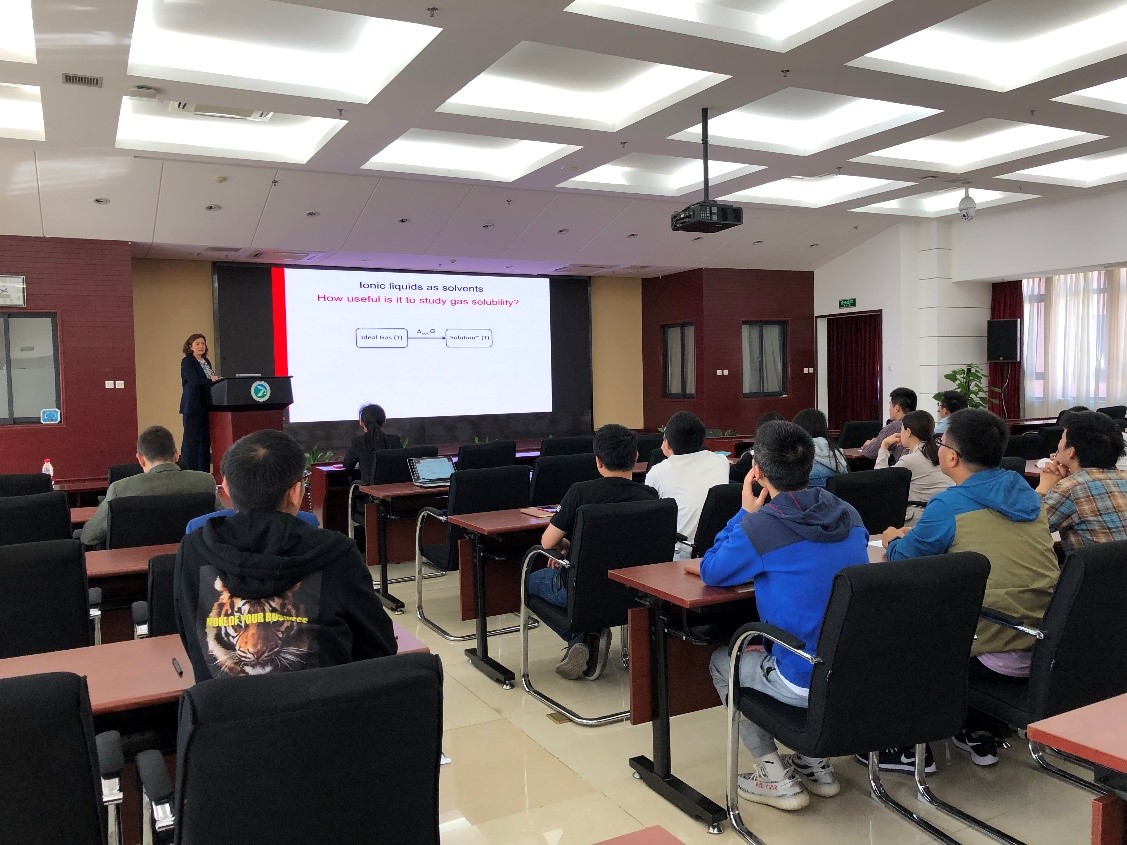 Figure Prof. Margarida Costa Gomes Deliver a Report (Photo by XING Huifang)