The Self-portrait of JIA Yan, A Young Chinese Scientific Researcher
With the airplane landing in the Mandalay International Airport, I set foot on Myanmar for the 20th time within 5 years. For the past 5 years, there have been great changes in many aspects. The roads from the airport to the mining area are wider, buildings are nice-looking and the people here are leading a wealthier life. The villagers near the mining area have moved to beautiful houses provided by the company and have found a stable job here. Now a township around the mining area with a commercial area in it comes before our eyes. It is a great comfort for me to see all of these great changes in Myanmar and I am proud of being one part to make all of these come true.
A retrospect into my past 5 years in Institute of Process Engineering (IPE), Chinese Academy of Sciences (CAS), a long-term strategic cooperation agreement was reached between IPE and Wanbao Mining and the latter has invested in Myanmar as well. I have been devoted to Myanmar for most of the time in laboratories-building in the company and conducting technological R&D in the bio-metallurgy project. From the beginning of this project till now, my colleagues in our research group have been taking turns to perform their duties on the spot in Myanmar, leading a very arduous life there. Researcher RUAN Renman, the leader of the research group, has been leading the whole group to make technological breakthroughs. Working conscientiously, he is now gray-haired. My colleagues, female engineers SUN Heyun and TAN Qiaoyi have worked in the production front line year by year while their children are still very young. Under the tough living and working conditions in the mining area, they conduct industrial experiments under the burning sun. But in the meantime, IPE provides us with firm support: ZHANG Suojiang, Director General of IPE, had come to the industrial field and guided our work, which boosted our confidence and determination.
As the old Chinese saying goes, "Mount Tai becomes higher for accepting every dust; rivers and oceans become larger for embracing every stream". As we all know, the key to success are theoretical innovations, solid technological R&D bases and a strong will for success. The whole project is just like our child——we breed him and eventually our efforts pay off after 5 years. When the first copperplate was produced, we were so excited to see this and burst into tears. During the project there were many difficulties such as potential social crisis and technological bottlenecks but we overcame them one after another. At the very beginning the locals were against us but now we have become intimate friends with each other. We know where we were and what are we doing for, so we have been exploring new ways of academic researches and making breakthroughs in development and application of new bio-metallurgy technologies. Eventually, we bring about great economic benefits to enterprises with very low ore copper grade.
With 5 years' self-dependent technological innovations, we take full advantage of Wanbao Mining's resources and China's Belt & Road Initiatives as a great cooperation platform and have realized achievements transformation of heap bioleaching technology with low grade copper sulfide ore in Myanmar. We assist Wanbao Mining to participate in the "Belt & Road" construction with our technology and it has invested 1.5 billion dollars in Myanmar, with two Asia's largest bio-metallurgy production lines constructed. Myanmar Yang Tse Copper Limited (Wanbao Mining's overseas investment corporation) reached full capacity, producing 50,000 tons of electrolytic copper per year, with an annual sales volume of 300 million dollars; and a new heap bioleaching plant——Myanmar Wanbao Mining Copper Limited has been in operation as well, aim the production of 100,000 tons of electrolytic copper per year. Based upon the cooperation relations between IPE and Wanbao Mining, the two parts' cooperation has been broadened to exchanges at the government level and student-cultivation programs between China and Myanmar. Five Myanma students from the company, Myanma Economic Holding limited (MEHL) and Ministry of Environmental Conservation and Forestry (MECF) of Myanmar are now studying in IPE.
The development and application of new heap bioleaching technology by IPE not only helps the companies to reduce production costs but also solves many environmental issues, reaching European and American environmental standards as well. This technology helps enterprises to achieve great success in overseas investment and promotes Myanmar's economy as well. 5000 jobs are directly created in Myanmar's companies and another 5000 ones indirectly in localities, bringing about taxation valuing hundreds of millions of dollars for Myanmar. In addition, China's manufacturing industry and labor services, including research, design and exploration export are promoted, making great contributions to China's Belt & Road Initiatives.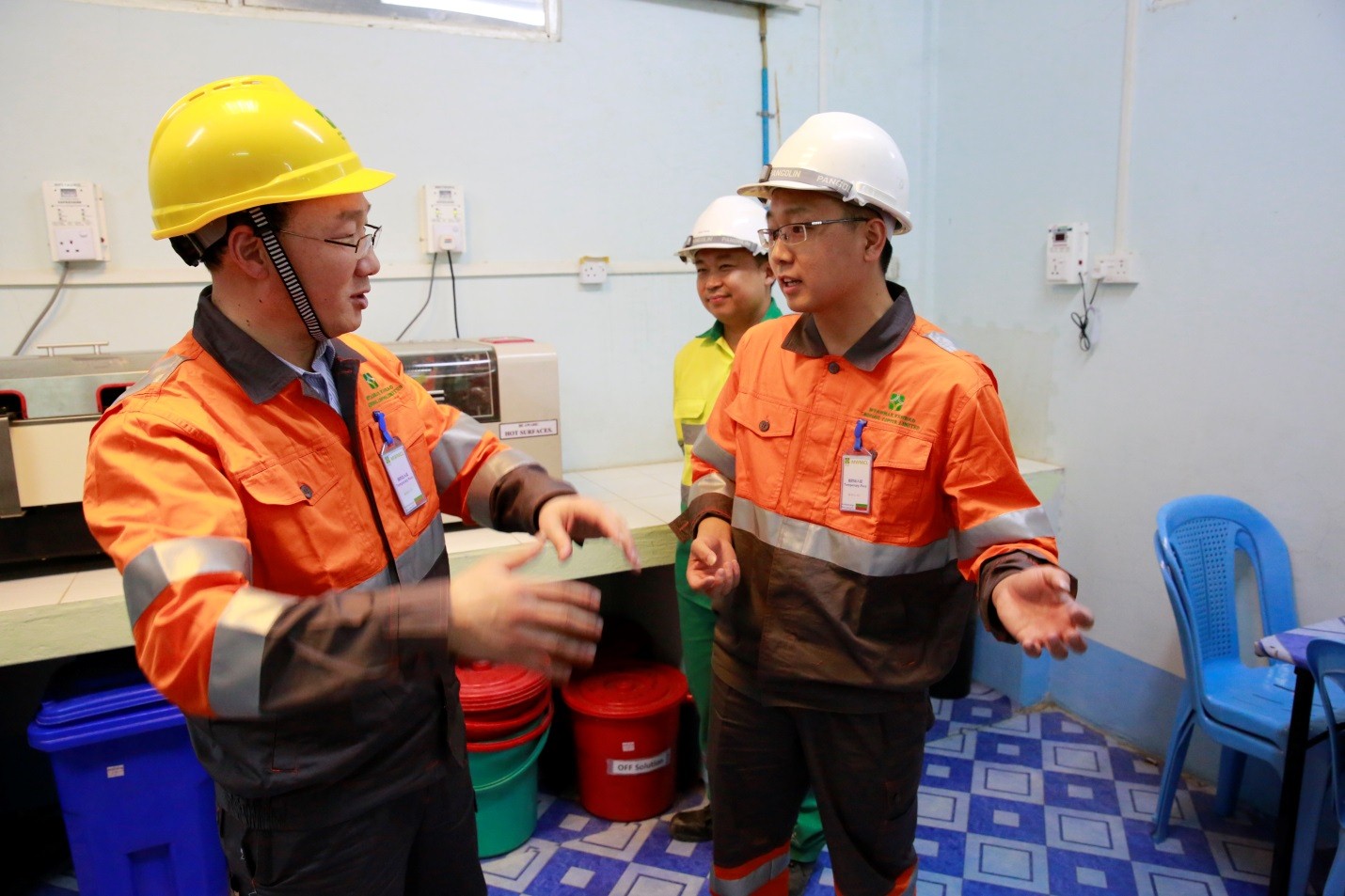 Fig 1. ZHANG Suojiang (left) and JIA Yan (right) are discussing the R&D work in IPE-Wanbao Mining Joint Laboratory of Bio-metallurgy (Photo by Myanmar Yang Tse Copper Limited)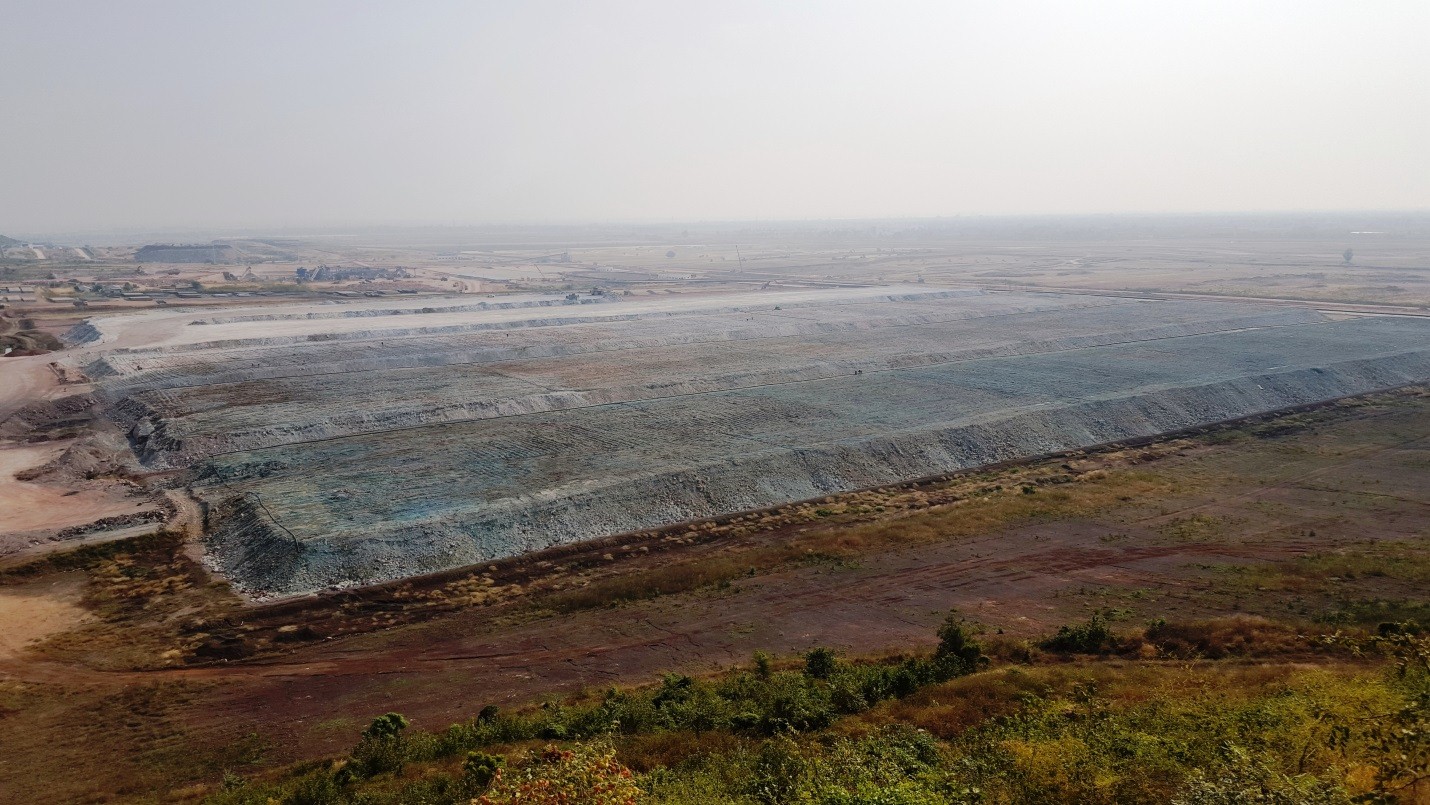 Fig 2. Bioleaching Heaps in Myanmar Wanbao Mining Copper Limited (Photo by Myanmar Wanbao Mining Copper Limited)
Fig 3. Industrial Test at Kiloton Level (Photo by JIA Yan)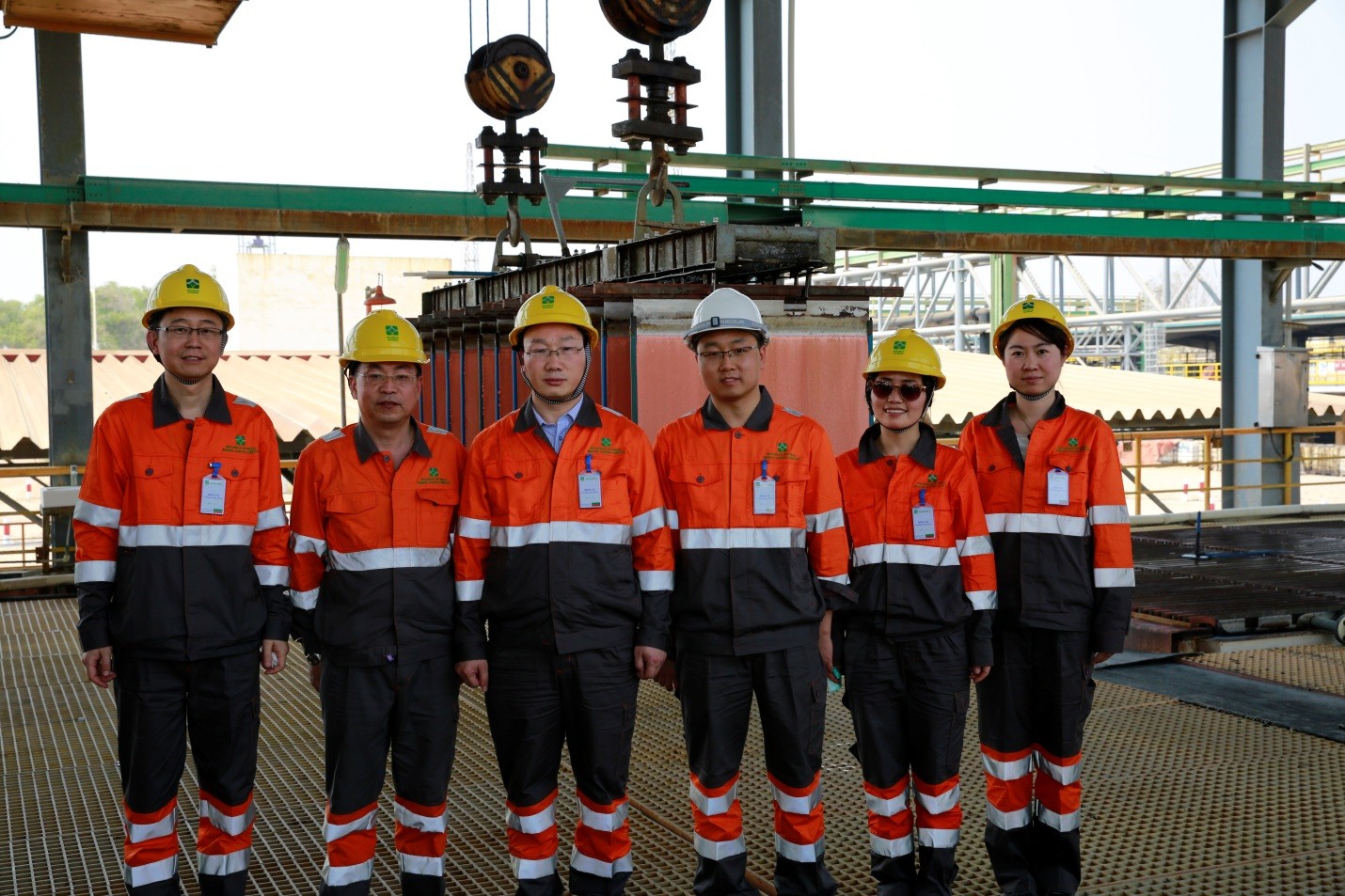 Fig 4. Director ZHANG Suojiang is leading the team to visit the production field (Photo by Myanmar Yang Tse Copper Limited)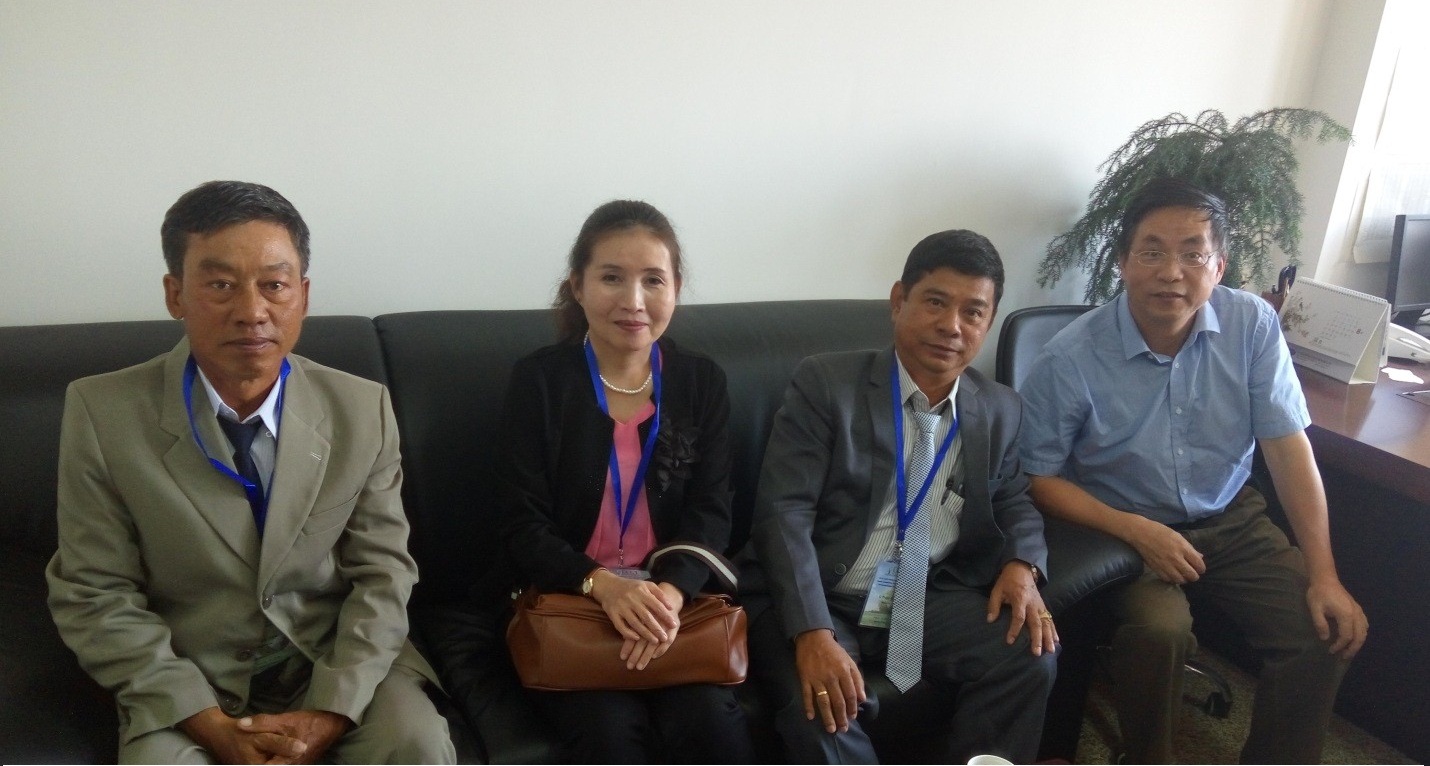 Fig 5. Technicians from Myanmar (three people on the left) pay a visit to RUAN Renman (the one on the right) in IPE and attend TWAS meeting in August 2016 (Photo by JIA Yan)
Fig 6. JIA Yan, SUN Heyun (the one with glasses on the top right) and TAN Qiaoyi (back row, the first one from the left side) with colleagues from Myanmar in the Laboratory (Photo by Daw Daw Aye)
Fig 7. Students from Myanmar studying at IPE. (Photo by SONG Jianlan, BCAS)
Media Contact:
Xiangyu Li
International Cooperation Office, Institute of Process Engineering, Chinese Academy of Sciences, Beijing 100190, P. R. China.
E-mail: xiangyuli@ipe.ac.cn
Tel:86-10-62551358